ARE YOU READY FOR THE NEW DIGITAL VAULT?
Check out our interactive tour below, so you can ensure you are taking advantage of all of our new content, features and member benefits!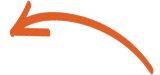 TOUR THE

NEW NSA DIGITAL VAULT
Elevate your excellence with the most comprehensive collection of resources and assets, curated and vetted by respected experts, and presented to professional speakers. Get the most desired, exclusive insights, access to the right experts, the right content, at the right time, and right now to help you get to your next level. 
New Search Categories

Available in the Digital Vault:
Member Orientation

Contract Templates for Speakers

Hall of Fame Member-Donated Content

Past Conference Recordings from Thrive & Influence

Audio-Only Recordings

eBooks/Articles/Whitepapers

Member-Only Video Series:

CPAE Spotlights

Global Perspectives: Navigating International Opportunities

Be a Better Speaker

Build a Better Business

VIP Suite

Fly on the Wall: Million Dollar Speakers Group

Building a Sellable Business
A PLATFORM FOR EVERY TYPE OF SPEAKER
The struggle is real! No matter where you're at in your professional speaking career, you've most likely run into one (or all) of these pitfalls along the way.

Make a Measurable Difference... Fast
Shorten your learning curve by leveraging the valuable resources of award-winning, top-producing, Hall of Fame Speakers. Become more efficient and more effective, no matter what level of speaker you are, with a simple click of a button!

Access What You Need, When You Need It
Don't waste time searching and curating incoherent resources. Improve, foster, and succeed with NSA Digital Vault, where you can learn at your own pace and access the content you want when you need it, 24/7.

A Comprehensive Curation
All the assets you need have been vetted, curated, organized, tagged, and prepared for easy searchability. Everything you need is in one place; from valuable mainstage speeches you may have missed, to in-depth, targeted, online training.

Enhance Your Core Competencies
Elevate your excellence by mastering the art, science, and business of speaking through targeted mentorship. Be inspired to find your original voice, foster positive change, and enhance your eight core competencies.
EVERY MILLION-DOLLAR SPEAKER STARTED SOMEWHERE
Whether you're looking to perfect your message and speaking skills, or hoping to create a lean, mean, efficient, gig-booking machine, the NEW NSA Digital Vault is overflowing with the wisdom and experience that will help you grow and add that extra zero on your income.
Below are just a fraction of the NEW videos and resources that are available on the NSA Digital Vault!
Global Perspectives: Navigating International Opportunities
Are you a professional speaker ready to take your business beyond borders? Or perhaps an international speaker eager to make your mark in the US market? Look no further! NSA's new international corner in the NSA Digital Vault is here to help you expand your reach, impact, and success on the global stage.
Our exclusive interview series, hosted by NSA member Sylvie di Giusto, CSP, goes beyond theoretical knowledge. We've brought together speaker bureau owners, international speakers, and industry experts who have a proven track record of hiring or speaking globally. They share their invaluable insights on adjusting content, understanding cultural differences, navigating fees and logistics, and handling contracts.
With monthly releases, NSA's Global Perspectives: Navigating International Opportunities will dive deep into every aspect of taking your speaking business worldwide. Learn from those who've been there, done that, and excelled in the international market. Transform your speaking business with practical, actionable advice tailored to your unique goals.
FRequently Asked Questions
Does the Digital Vault come with my membership?
Yes! The Digital Vault is now available to ALL MEMBERS, and only NSA Members! 
Can I subscribe to the Digital Vault if I am not an NSA member?
No, you must be an active NSA member to gain access to the Digital Vault. You can learn more about membership and join today here.
Can I purchase a video or a conference series a la cart?
Not at this time. While it may be an option we explore in the future, for the foreseeable future you must become an NSA member to access the Digital Vault and you will gain access to the entirety of it.
What content do I have access to and where can I find it?
How do I access the New Digital Vault and the content?
To begin, you need to log into your MyNSA Account.

Once in your account, click th

e Digital Vault Catalog

located

in the top-right header next to the Store. 

Once you identify the content that you would like to view, you will need to add the content into your account by clicking "Add to Cart" and then checkout.  There is no fee attached to this as it is included in membership, but allows you to only select the information you want to see. 

When you have completed the purchase process, go back to your "MyNSA Home" and click on "My Digital Vault Home" link in the bottom left corner to view what you just added to your account.

 
What is new in the new Digital Vault?
Digital Vault Catalog allows you to browse and identify content faster.

 

Easy to use category navigation.

 

"What's New" category updated every 30 days with new content.

 

Top 10 Most Viewed content by members.

 

Interactive transcripts & closed captioning added weekly.

 

New Monthly Video Series: CPAE Spotlight Series, Global Perspectives: Navigating International Opportunities and more.

 

Audio-Only content.

 
I am looking for a video that you used to have but it's not in the Digital Vault, where can I find it?
What is currently in the Digital Vault Catalog is the most relevant and up-to-date and some content was retired as a part of this process.  
However, NSA does have a repository of archived content, and we might still have what you are looking for saved in our database.  If you know what you are looking for and are an active member, you can reach out to member services at memberservices@NSASpeaker.org with as much information as you can add to identify the video. Please put Digital Vault in the subject line. 
How will I know when something new has been added to the Digital Vault?
We will include any new content that has been added to the Digital Vault in the NSA weekly Buzz Newsletter! 
We've also added a *What's New* Category that will be updated on a monthly basis with new content! 
HOW MUCH WOULD YOU SAVE BY learning
HOW THE WORLD'S TOP SPEAKERS MADE IT TO THE TOP?
FOR NSA MEMBERS
Included in Your Membership
Login to the NSA member portal to start accessing the NEW NSA Digital Vault.
You must be a member of NSA to gain access to our exclusive Digital Vault Catalog.

DON'T WAIT, Join NSA & GET ACCESS TODAY!