A PLATFORM FOR EVERY TYPE OF SPEAKER
The struggle is real! No matter where you're at in your professional speaking career, you've most likely run into one (or all) of these pitfalls along the way.
Beginner

You're new to speaking and eager to inspire and educate others. You're struggling to make the leap from "free to fee." You're seeking help to develop your voice, book paying gigs and find quality leads.
Intermediate
You're making a living but you want to scale wisely. How do you launch marketing websites and podcast platforms? How do you negotiate larger gigs with confidence? How do speakers build systems for scale?
Advanced
You're ready to crack the Million Dollar Club. How do you become a household name? How do you launch multiple revenue streams? How do you get booking inquiries from Fortune 100 companies?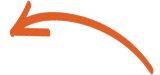 TOUR
THE NSA DIGITAL VAULT
Elevate your excellence with the most comprehensive collection of resources and assets, curated and vetted by respected experts, and presented to professional speakers. Get the most desired, exclusive insights, access to the right experts, the right content, at the right time, and right now to help you get to your next level. And the level after that, and the level after that, and the level after that.

Make a Measurable Difference... Fast
Shorten your learning curve by leveraging the valuable resources of award-winning, top-producing, Hall of Fame Speakers. Become more efficient and more effective, no matter what level of speaker you are, with a simple click of a button!

Access What You Need, When You Need It
Don't waste time searching and curating incoherent resources. Improve, foster, and succeed with NSA Digital Vault, where you can learn at your own pace and access the content you want when you need it, 24/7.

A Comprehensive Curation
All the assets you need have been vetted, curated, organized, tagged, and prepared for easy searchability. Everything you need is in one place; from valuable main stage speeches you may have missed, to in-depth, targeted, online training.

Enhance Your Core Competencies
Elevate your excellence by mastering the art, science, and business of speaking through targeted mentorship. Be inspired to find your original voice, foster positive change, and enhance your eight core competencies.
EVERY MILLION-DOLLAR SPEAKER STARTED SOMEWHERE
Whether you're looking to perfect your message and speaking skills, or hoping to create a lean, mean, efficient, gig-booking machine, the NSA Digital Vault is overflowing with the wisdom and experience that will help you grow and add that extra zero on your income.

Strategies to Go From "Free" to "Fee" — Melissa J. Nixon
Sweet Spot Pricing — Laurie Guest, CSP
Learning the Art and Science of Creativity — Alan Gannett
Contract Templates — DOWNLOAD IN THE VAULT
Many more time-saving, cost-saving resources to help you go from Beginner to…

Get The Fee You Deserve — Mark Hunter 
Launch a Successful Podcast — Amy Porterfield, Jay Baer, CSP, CPAE
How to Drive Six Figures in Six Months — Shawn Rhodes, CSP
Intentional Language to Close The Deal  — Phil M Jones, CSP
Plus incredibly valuable nuggets of wisdom from The Million Dollar Speakers Group which will help you make the leap from Intermediate to…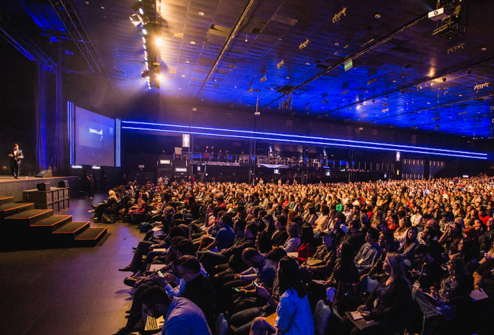 How to Think Like a Million-Dollar Speaker — Bill Cates, CSP, CPAE
How to Become Rich, Famous, and Influential — Rory Vaden, CSP, CPAE
How to Multiply Your Revenue Streams — Ann McNeill, Aldonna Ambler, CMC
How to Build a Sellable Business — Bill Bachrach, CSP, CPAE
Licensing & Protecting Your Intellectual Property — Michelle May, MD, CSP
The Digital Vault gives you 24-7-365 access to game-changing insights from our industry's biggest names so that you get and stay ahead in the game!
HOW MUCH WOULD YOU SAVE BY learning
HOW THE WORLD'S TOP SPEAKERS MADE IT TO THE TOP?
FOR NSA MEMBER
12 Month Subscription
$497

/YEAR
Login to the NSA member portal to get access to your member price
*NON-MEMBERS

12 Month Subscription
$897

/YEAR

*If you purchase the NSA Digital Vault at the member price and are not a current NSA member, you will be billed the non-member price.
*The NSA Digital Vault and this special offer is independent from the NSA Member Dashboard. For questions, please contact memberservices@NSAspeaker.org or 480.968.2552. Your credit card statement will show "National Speakers Association"
DON'T WAIT, GET ACCESS TODAY!